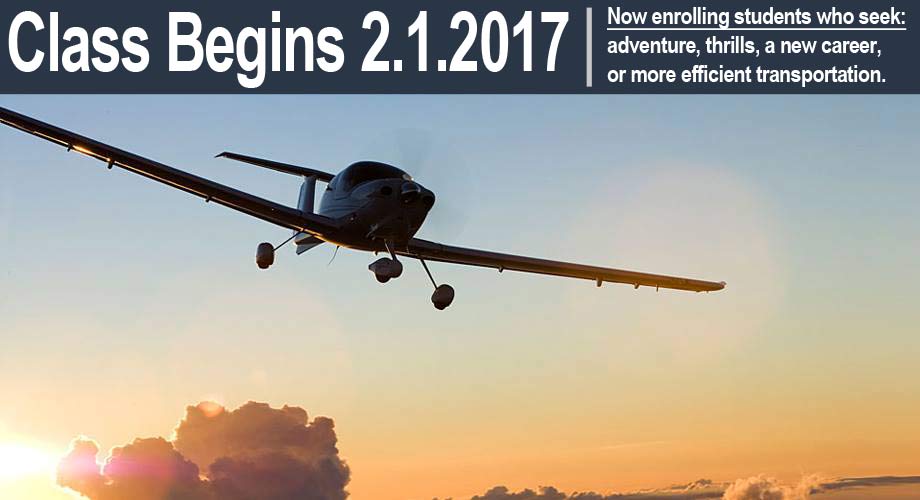 The journey begins February 1st, 2017! Alpine Flight Training, the Colorado Rockies premier flight school is now enrolling students for our February Ground School. Reserve your spot today, seats are limited.
Alpine Flight Training will be conducting a private pilot ground school beginning February 1st, 2017. The class will prepare students for flight training and the FAA Private Pilot Written Exam. Classes will be held in the evening at the Eagle County Regional Airport from 6-9P M twice per week for the month of February for a total of 21 hours of instructional time. The class will be taught by FAA Certified Flight Instructors.
Class cost is $449, and includes the Complete Private Pilot Text Book, the ASA Private Pilot Test Prep book, an E6B digital flight computer and Plotter.
At conclusion of the class students will be presented with the necessary sign-off to take the official FAA Private Pilot Written Exam. The FAA Written Exam may be taken in Denver or Grand Junction for a cost of ~$150.