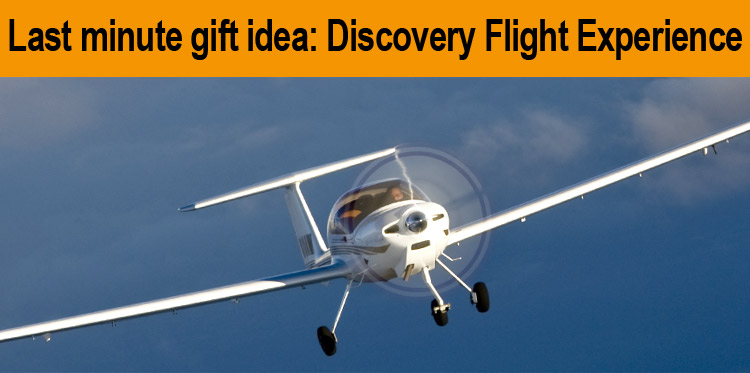 Does your son or daughter, friend or spouse have an interest in aviation?  Give them a Discover Flight Experience with Alpine Flight Training located at the Eagle County Regional Airport.  The Discover Flight Experience is an excellent first step if they have interest in getting a pilots license or pursuing a career in aviation.
The Discover Flight is the first flight lesson towards getting a pilot's license.  You'll have a short ground school lesson, then go flying for 40 minutes.  It's also an opportunity to learn about the process of getting a pilot's license.  You'll meet the instructors, see the facility, see the books we use, look at different airplanes and have all your questions answered.
The actual lesson begins with a brief discussion about our the plane, and preflight and the the basics of flying and why planes fly and how to control them. Following the intro ground school we will show you how to do a normal preflight inspection and then we will go for a flight. The flight will be 40 minutes and will introduce you to the fundamentals or flight. You'll be at the controls, participating in every phase of the flight from taxi, to takeoff, climb, cruise, descent, approach and finally a landing back at Eagle Airport where we started. You'll fly in our DA 20 training aircraft equipped with dual controls, and sitting beside you for the entire flight will be one of our highly trained instructors.
Gift certificates expire one year for date of issue and are priced at $199 ($205 after taxes).  Simply purchase the discovery flight online and we will issue a gift certificate in PDF format that you can print and present to that special someone.